Mental Health Therapist, Specializing in Infertility & Maternal Mental Health
Credentials: MSW, LCSW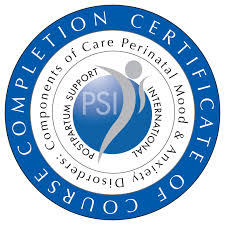 From a very young age, Julie knew that she wanted to go into a helping profession. Julie attended Brigham Young University and received both her Bachelor and Master degrees in Social Work. Following graduation in 2005, Julie moved back to her home state of California where she started her social work career and earned her clinical license.
Julie worked in a sub-acute setting, where she helped clients with mental illness safely transition from a locked facility back into the community. After a number of years, Julie gained new experience as she worked in a community mental health outpatient setting. In this new role, Julie worked as a therapist and supervisor, helping individuals manage their mental health symptoms and make healthy choices. Julie gained experience in crisis management and would assess for hospitalization as needed.
Since being back in Utah, Julie's career expanded to working at LDS Family Services. There, Julie had the privilege of working with both individuals and couples.
Julie uses a client-centered approach and works with the individual to identify personalized goals. Other therapeutic strategies used are: Cognitive Behavioral Therapy, Solution Focused Brief Therapy, and Motivational Interviewing. Julie has experience working with depression, anxiety, co-occurring disorders, low self-worth, grief and loss, trauma, marital challenges, mood disorders, psychotic disorders, and personality disorders. Julie has focused her attention on working with the adult population, specializing in infertility and perinatal mood disorders.
Outside of work, Julie enjoys spending time with her husband and 3 children. Soccer mom has an entire new meaning as Julie's 2 sons have joined an academy and play a whole lot of soccer. The only thing missing is a minivan! Julie loves playing games with her family, eating delicious Mexican food, and watching crime shows.